Rebound Trampoline Therapy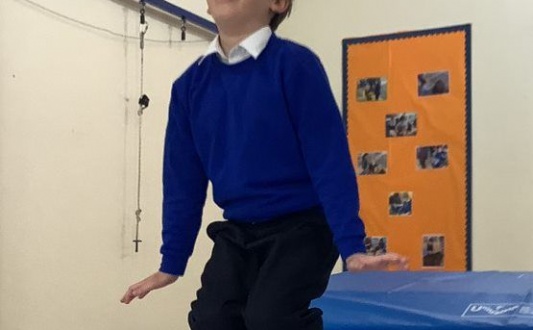 Rebound Sessions at Doubletrees!
Rebound Therapy was founded by E.G. Anderson in 1972 and is the use of full size trampolines to provide opportunities for therapeutic exercise, movement and FUN for learners with a wide range of special needs.
Rebound Therapy is not suitable for everybody. A letter of consent from a medical professional is often required but it provides a huge number of potential benefits for those who are able to safely access it.
The main benefits include the developing and improvement of:
• Strength of limbs • Numeracy • Patience • Communication • Co-ordination • Independence • Self-confidence • Balance • Muscle tone • Reaction speed • Self-image • Eye contact
• Relaxation • Freedom of Movement • Sense of Achievement • Stamina • Spatial awareness • Body awareness • Social awareness • Consideration of others • Trust and confidence in Coach/Assistant • Colour recognition • Height and depth perception • Fun and enjoyment
Other benefits include:
Stimulation of digestive system, Improved bowel function, Internal organ massage, Clearing of toxins from the body.
Some school staff have completed the Rebound Therapy Training Programme and are excited to provide Rebound for eligible learners at Doubletrees.
Please complete your consent form and medical questionnaire if you haven't already done so and would like your child to be assessed for Rebound Therapy.
For more information about this service, please click on the link below -
Rebound Therapy - Founded 1972 in the UK