Therapy Ponies at Doubletrees!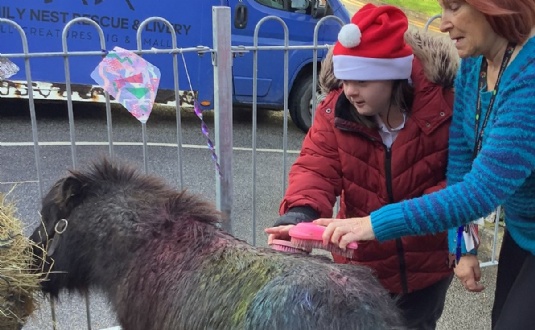 Family Nest therapy ponies coming in to school to visit our learners in the New Year! Date to be fixed.
Therapy ponies are widely known to have a calming, sensory and therapeutic effect on children. Each pony is carefully selected for its temperament and they provide fun and cuddles to those who would not usually be able to interact with horses. Jess from Family Nest, visited the school to show our learners pictures of the ponies and showed us all how to use brushes, lead reins and bridles to prepare us for their visit. The ponies will be in a fenced off area at the front of the school and classes will be able to visit for a cuddle if they wish.
Please click on the link below for more information about Family Nest. If you would like to donate to this fantastic cause, please follow the links on their page; any amount is greatly received.