'Buzzz Stop' planting with the Eden Project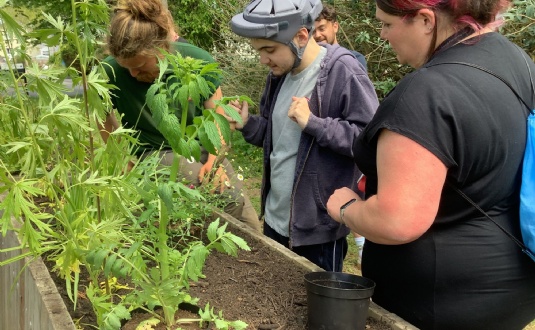 Redwood class supported the Eden project in May, by planting our local bus stop with sensory plants and pollinator friendly flowers!
Redwood class worked with a team from the Eden project to decorate the bus ('buzzzz') stop at the top of the school road with beautiful flowers and sensory plants. We explored the soil, chose the plants and used the tools to create a bus stop masterpiece, that's a growing piece of art. We will be visiting regularly so that we can take care of the plants and make sure they've got enough water. This project forms part of our community work and provides opportunities to gather evidence towards our ASDAN qualifications.
Take a look next time you pass by and let us know what you think.
**For more photos - please look in our Whole School Gallery which is located in the News & Events section at the top of this page.